Welcome to Trusted Mediators @ Just Divorce

We are committed to offering families and businesses facing different challenges an alternative to the costly and uncertain court system. Our services are totally independent of courts; the conflicting parties can meet in a relaxed and pleasant environment to work out informed solutions to their problems. We are national so no matter where are, you can choose us to resolve your differences through mediation.
Who can use our services?
• Grandparents– We offer a structured and effective process for family members to discuss important issues related to the life of an aging family member. Mediation may come about because of major changes in the family, such as the death of a spouse, financial or safety concerns, or physical/mental decline. Elder mediation normally starts with a phone inquiry from different family members.
• Business– Mediation is an effective way to address different business-related issues, such as resolving conflicts between businesses, resolving director/partner disputes, resolving personnel disputes, negotiating ownership or partnership agreement just to name a few. Mediation can improve and maintain a successful working relationship.
• Couples when separating or divorcing– It can be hard agreeing on a way forward if you are separating or divorcing. Several decisions must be made, even if you have a good relationship with your spouse, discussing important matters such as property, savings, and investments may result in arguments. There are cases where communication is completely broken, and couples are unable to come to a resolution. Mediation can help in all of these cases.
• Children– Mediation can help conflicting parents reach agreements that are in the best interest of their children. Parents can meet to discuss important matters such as access arrangements and maintenance payments and costs. Sometimes children are involved in the mediation process; however they are not responsible for the overall decision.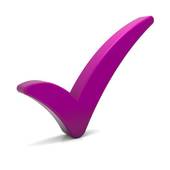 The issues we help with
• Child– Our team of professional mediators will help you discuss issues regarding access arrangements, parental decisions, maintenance payments and costs.
• Financial– Parents Family/marital home, property, assets, pensions, savings, shares, investments.
• Business– Director/partner disputes, employee disputes,
Principles of mediation
• Confidential
• Voluntary
• Presence of impartial mediators
• Mediation is cheaper compared to the court system
• Mediation is quicker when compared to litigation
• It is less stressful as compared to the court system
Mediation may be the tool to help families and businesses resolve conflicts. Just Divorce Trusted Mediators helps conflicting families and businesses reach agreements that keep the disputants in control of the results, instead of leaving the outcome up to attorneys and judges. Reach out to a mediator as soon as you need help sorting out some issues. Even if you have been separated for some time, or if your case has been presented in court, you can still benefit from mediation.